Breathe new life into your IG1 furniture with our Ilford upholstery cleaning service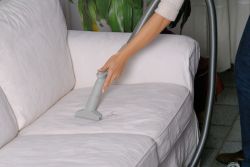 Are you a house proud person? Do you like your home to look its best, and do everything you can to keep it that way? If so how much time do you spend cleaning your chairs and sofa? Are they beginning to become an eyesore in an otherwise pristine home?
If so, it is incredibly easy to bring them back to their best by enlisting the help of Ilford Cleaners. Our professional upholstery cleaning service Ilford is a convenient and affordable method to spruce up your sofas. All you need to do to obtain a free quote is call 020 3743 8129.
We are a house proud nation. We spend hours upon hours vacuuming, dusting and polishing to our heart's content. We set up cleaning rotas and spend considerable time scouring shop shelves to find the best products for use in our homes. We take note of the cleanliness of other houses that we visit. But there are certain items in our own homes that often seem a little bit too difficult or time consuming to warrant inclusion in our tidying schedules.
Restore Your Furniture with Experienced Upholstery Cleaning Specialists in Ilford, IG1
Sofas and three-piece-suits tend to sit firmly in this area of cleaning uncertainty. There are a lot of variables to consider when you even consider undertaking furniture cleaning IG2 yourself. You need to be mindful of the fabric of both the covering and the stuffing and therefore ensure you purchase a cleaning product that will not damage either. Then you need to think about the level of staining, what do you need to remove those that are particularly tough? A domestic vacuum sure won't get rid of those curry stains deep within the cushions, or the gradual build-up of dirt at the ends of the chair arms. Once you have cleaned it, how long will it take to dry? Are there finishing products you can apply, and if so what ones to use?
All these questions generally tend to make those first steps towards cleaning your own sofa feel remarkably like walking into a minefield. But you know your furniture is starting to look a bit tired, so what alternative do you have but crack on?
You could call the professionals on 020 3743 8129. Our IG1 furniture cleaning team will step into that minefield so that you don't have to. They are trained experts, so to them it is just another sofa in need of a clean, one more arm chair requiring a little treatment.
Choose the Most Proficient Upholstery Cleaning Company in IG1
Furthermore the results that our team of cleaners Ilford will achieve will greatly outmatch those that you would be able to get yourself (no offense). As mentioned before, domestic hoovers and cleaning products are only so effective, and when faced with the most hardened of imbedded stains they just aren't up to the task. Our IG2 upholstery cleaning team stay at the forefront of available cleaning technologies, and take each piece of furniture as it comes. Depending on all of the variables listed above our team will decide on a particular cleaning method once they have assessed your three piece suite. We aren't a one-solution company; we will do what is best for your furniture.
We know you will be amazed with the results. Our long list of satisfied customers are always more than happy to testify just what a great service we provide. Most of them go on to use our service on a regular basis, which is a fact of which we are very proud.
To bring your sofa back to life call Ilford Cleaners today on 020 3743 8129 and begin discussions around our IG1 upholstery cleaning service Ilford. Our customer service team will be happy to provide you with a competitive free quote, and from there you are on your way to restoring your sofas to an as-new state.
Save
Save