Are you a mover looking for professionals to handle your IG1 end of tenancy cleaning Ilford?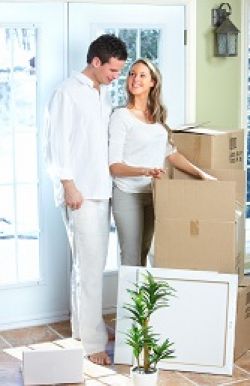 Call Ilford Cleaners on 020 3743 8129 today. We specialise in professional end of tenancy cleaning IG2 that are available to tenants, landlords and any other movers at an attractive price. So speak to one of our customer service team today to obtain a free quote.
Your reasons for utilising our Ilford end of tenancy cleaning service doesn't really matter to us; we know it is important to you that it gets done perfectly and in quick time, and this is exactly what we do.
You could be a renter moving to a new home. You already have enough to do finding a new place, scratching together a deposit and actually moving. Once you have got your furniture into your new home the last thing you want to be doing is clean the old one, but you know you have to in order to make sure you get as much of that deposit back as possible. That deposit could be essential to pay your next month's rent. So why not let the professionals handle it, call 020 3743 8129 for a free quote.
Reliable End of Tenancy Cleaning Solutions in Ilford
Hiring us to carry out your IG2 end of tenancy clean not only allows you to take one task off your list in what is a very busy time, but it also give you peace of mind with regards to the deposit return as you know the cleaning Ilford is being out by professionals. We get it right every time, so you will not lose any deposit on cleanliness grounds and what's more the service comes at a very affordable price. Given the cost of moving in general, this is one cost that is worth the money.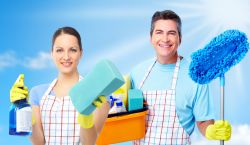 You may simply be a home owner progressing up the property ladder. If this is the case then it is usually common courtesy to leave the house you are selling in a fit state to inhabit. While you might want to do this yourself, a final goodbye before leaving behind the bricks that have made your home, you will probably be far too excited by the prospect of your new abode to give the cleaning a second thought. If this is the case then we could take care of that clean for you, leaving you to revel in the beauty of your brand new home.
Searching for the Most Cost-Effective End of Tenancy Cleaning Services in IG1? Call Us Today!
For landlords we know our Ilford tenancy end cleaning service isn't about taking a task off you so you can enjoy something else. It is about getting your property back up to scratch as quickly so that it can start earning you money again. Being a landlord can be a tough job, and often your properties are left in a far worse state than they were supplied in. So if you have been handed back keys to a property that is now a particularly dirty affair, give us a call on 020 3743 8129. We can have a team of professional cleaners Ilford at your door within hours, armed to the teeth with vacuums and cleaning products just itching to bring your property back to a fit state as quickly as possible. In no time at all your property will be back to a rentable condition and your problem will quickly be gone. All it takes is one phone call.
So whatever your reasoning behind calling 020 3743 8129 and obtaining a free quote for Ilford Cleaners's end of tenancy cleaning service, you have made a good decision. As Ilford's premiere cleaning company you can rest assured that we will carry out the job to the best of our abilities. Our team of experienced and professionally-trained cleaners will bring that property back to its best quickly and for a very competitive price.
Save
Save