IG1 residents will wish they had booked our house cleaning Ilford service sooner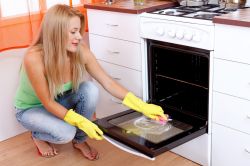 Do you regularly curse the fact you have to put social plans on hold because your house or flat is a bit of a mess? Do you struggle to keep up with the household chores in between maintaining a strong work ethic and a meaningful social life? Do you just hate cleaning and dread the thought of spending a few hours immersed in a world of hoovers, dusters and polish?
If so call Ilford Cleaners on 020 3743 8129 today. Our affordable IG2 home cleaning service is designed to rid you of those dreaded household chores, leaving you free to spend your free time however you choose. Doesn't that sound great? Coming home from work without having to fret about the state of the bathroom or worrying that the picture rails have developed a substantial coating of dust over the past few weeks.
Get Your Money's Worth with Our Professional House Cleaning Services in IG1
We love cleaning, and it is a good job we do because that is our business. It isn't just the cleaning duties that give us job satisfaction; it is also the help that our service provides each and every customer. Our IG1 house cleaning service allows them the freedom to explore hobbies, see friends and catch up with family by ridding them of the weight that maintaining a clean home can be.
If you had a few extra hours of free time a week what would you do with it? Read that book you have been meaning to get round to? Go for a long bike ride? Have a pint on the river with friends? These dreams become reality when you call 020 3743 8129 to hire your very own IG2 cleaner, making the cost easily justifiable. While it isn't an expensive service, it obviously rids you of a few more pounds than doing it yourself would. It does however allow you to concentrate on maintaining that social-work balance that all of us Londoners battle to keep steady on a daily basis. Life in London is hectic and there are enough stresses already without having to worry about when you are going to squeeze in a spot of dusting in between work commitments and social duties.
Why should we worry about those cleaning duties when there is such an obvious and helpful alternative? Having your own cleaner is now a common thing here in London, because while it is now much more affordable than it used to be it also makes life a lot easier.
Hire Our Successful House Cleaners in Ilford Today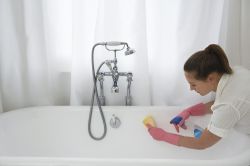 Our IG1 cleaners are all professionally trained and comprehensively referenced, so you know this is a company you can trust. When you call 020 3743 8129 we will always get to the bottom of your exact requirements so that we can tailor a cleaning service to suit. We all have our nuances when it comes to the cleaning, and we want to make sure we are doing it exactly as you like it done.
For those who really want to forget all about cleaning all together you can entrust us with a key to your home so that we can carry out our duties while you are out earning your crust. If you would prefer to build up more of a rapport with your cleaner and get to know them then they can work evening or weekends. Our Ilford house cleaning service is flexible and designed for each and every customer.
Whatever your cleaning requirements in and around your home, call Ilford Cleaners on 020 3743 8129 today and obtain a free quote. As a local Ilford cleaning company we take pride in making our fellow residents' lives just that little bit easier.
Save
Save