When you think about a new contract for your IG1 office cleaning Ilford, make sure you hire the best.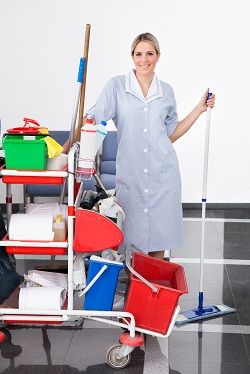 It's your business and you want the best for it. From sales figures to profit margins, it all has to be the best it can be. In order for that to happen you need to be able to concentrate on your work and your business 100%, as do your staff. Distractions take your eye off the prize and need to be minimised in order to create a productive working environment in your office.
The cleanliness of your office can be one of those dreaded distractions. Dusty work surfaces and dirty bathrooms do not echo that harmonious and studious atmosphere you try to project in your work place. Furthermore, the state of your office is only something that catches your eye when it isn't right, which makes it even more distracting because as a proactive person you want it sorted immediately.
That is why you need to hire Ilford Cleaners for all your Ilford office cleaning requirements. All you need to do is call 020 3743 8129 and speak to one of our customer service team who will book an appointment for one of our cleaning team IG1 to visit your premises. They will listen to your every need and assess your place of work before providing you with a free, no obligations quote.
Everything You Will Ever Need in Ilford Office Cleaning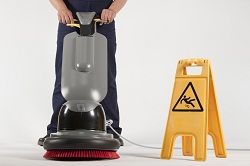 You see we understand the understated importance of cleanliness in the work place. We also understand how important it is for you and the staff around you not to be distracted by such things as dirty sinks or cobwebs near desks. It just isn't helpful to your business.
Because we understand these things we are aware of them when performing our Ilford cleaning duties. This mindfulness regarding the task at hand means that our cleaning jobs are perfect every time. Furthermore, it isn't just the cleaning that is exceptional; so is the service. Our IG1 office cleaning service is built around your needs and requirements. This includes the level of manpower required, the best times to clean, exactly what you want cleaned and how often, whether you would occasionally like some additional services and so on. We are incredibly flexible and sculpt our tasks around you and your business. This means there are never any distractions from cleaners present when you are trying to work and all the duties you ask us to perform get done every time. So whether you want six cleaners on site every day with additional IG1 carpet cleaning once a week, or you simply need a couple of our staff to work for a couple of hours during the evening on a weekly basis that is what we will provide. When a member of our team visits you to discuss things following your call to 020 3743 8129 this is what they will ask you to lay out, in order that that bespoke service can be priced up.
Impeccable Office Cleaning Services in IG1
If you need not to be interrupted we will work through the night when the office is closed. If you need people on hand we will supply them. If you want the toilets cleaned with a particular cleaning fluid then we will use it. You see as a service provider we are providing our office cleaning IG2 service for you. Therefore it needs to match and even exceed your expectations. This is how we separate ourselves from other cleaning companies, by putting the customer first.
So if you are looking for a new Ilford office cleaning contractor then look no further. Ilford Cleaners are the best there is, and what's more we are a local firm right here in Ilford. So why not give us a call today on 020 3743 8129 to discuss how we could work together.
Save
Save